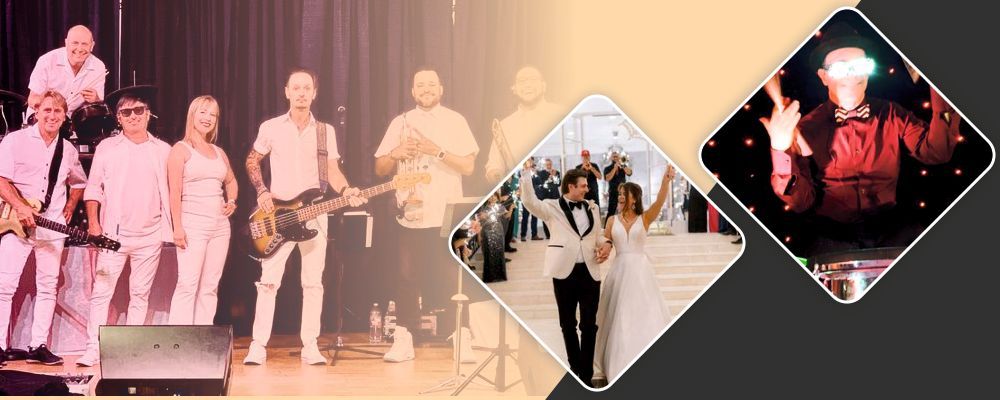 Music has always been a part of festivities and revelries for millennia. However, music bands have evolved, incorporating diverse artists and instruments worldwide. Today's event planners and venue owners hire bands catering to the audience's contemporary interests. They even offer customized music and playlists to entertain the guests at events to make the event memorable. A band can take any event to the next level. 
Live Music For Invigorating Event 
Live entertainment makes any occasion extra special and impresses guests. Many different types of bands exist, so the host or organizer needs to select an appropriate one to fit their event. Live music brings dynamic energy and excitement to any event, irrespective of music genres and styles. It gets people on the dance floor, keeps them engaged, and is highly memorable. Much depends on the ability of an artist and band on stage to involve the audience. The organizers choose based on various types of events such as; 
Weddings: A wedding without a musical group can feel incomplete. Many couples prefer a wedding band that entertains guests by playing romantic playlists as well as high-energy music too! The best live wedding bands, in Austin, TX, curate beautiful, memorable moments for weddings with perfect mood-setting songs. 
Birthdays: The celebration of birthdays depends on the host and birthday attendees as to which styles they may prefer. A birthday party music band has been the most popularly requested event this year for adults of all ages! 
Anniversaries and Holidays: Anniversaries can be for marriage or company foundation etc. Each of these entails different requirements for music and playlist. The timeless classics can be suitable for the golden marriage anniversary of parents or grandparents. At the same time, a recent playlist can be appropriate for a company party. 
Corporate Events: The product launch, trade shows, team building events, shareholder meetings, annual functions, charity events, and networking events often begin and end with bands, and they keep entertaining the audience with their chosen popular songs and dynamic interactive music. The most popular is the "Welcome To Texas" package. Contact us for more details. 
Festivals: Many people love to host festival get-togethers on a small or large scale. On such occasions, the band can perform specifically designed themes for the exact mood. 
Besides the occasions mentioned above, the bands perform at engagement parties, new year's eve, retirement dinners, tribute events, outdoor parties, Cinco De Mayo, theme parties, and other celebratory occasions. 
The Picture Band has unique musical and visual themes, and the fans can relate highly to their favorite tunes. Incorporating an authentic approach without imitating other bands, and its members enjoy a strong sense of chemistry among themselves based on many years together. Such chemistry helps them in live performances which highly engage audiences. Furthermore, our band has a selfless attitude, great sense of resilience, and each member pours their heart and soul into their craft. The band entertains the audience with the perfect playlist at every kind of event.