The soundtrack you choose for your wedding is just as significant as every other component of the special event. So, it's time to be prepared to appeal to everyone by playing trending and favorite songs for the young and seniors. Because music is such a personal experience – we all associate different things with different themes – you'll want to make sure the best live Texas wedding band helps your guests remember the Joy and love they felt at your wedding.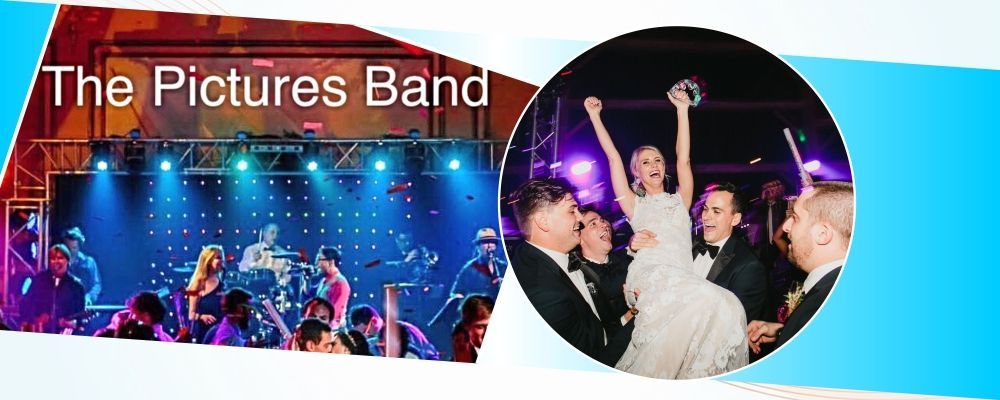 Sometimes, choosing the right wedding band can be overwhelming because you've to face various options, and it can make you feel complicated to think about where to start. Now you don't have to worry. This guide summarizes how easily you can ensure that the music band you're choosing for your special day is worth it. There are a few questions that you definitely need to ask the wedding band team, and some of them are given below. 
Are you able to play the songs which are most meaningful to us? 
This is among the most crucial inquiries about your wedding band. Your specialists should be able to play your favorite songs, so ask if they can pipe your perfect first wedding dance or the father-daughter dance song that you've dreamed of. The Band might ask about your music tastes in getting to know you and your partner to create a customized playlist. Or, you can give your prepared favorite tracklists. 
Do you intend to employ any digital effects, such as lighting? 
Some professionals may bring special lighting or effects, such as a fog machine, in addition to music, while others will stick to the tunes. If your pros choose to use special effects to improve their efficiency, they could incur extra costs. TPB always supply lighting and sound at no additional charge. We advise inquiring about this ahead of time. 
Who might be in charge of the setup? 
You can ask the best wedding bands in Austin Tx, who and when will the set up occur, so it is fluid with your plans.
How can you manage requests for songs? 
Consider the procedure for ensuring that your friends enjoy their preferred music. (That is if you really want them to get that intellectual power in the first place.) Some professionals may like to get a song list ahead of time, and some may be open to receiving requests throughout the event. 
Could you perform in such a way that all of the guests' attention is drawn to you? 
Your music director may or may not function as a presenter, presenting champagne, declaring your first dance, or informing guests when dinner is ready. Your wedding photographer, organizer, or even a person at your wedding reception could play this role. Before you hire them, find out if they are capable of performing this job. 
Summary! 
As we know about the importance of music at any event - it can make or break the party. Similarly, your wedding is one of the most special occasions that you always want to remember with a smile and fun. So, to make a good impact on your wedding day, make sure to choose the best Live Texas Wedding band. You can also consider the above-mentioned question to ensure you're choosing an expert live music band for your ceremony. 
Indeed, a wedding band can make your guests dance and break your wedding through their energy level, tracks, performance style, and many more. 
So, if you're exploring to find the best wedding band, consider visiting The Picture Band Today. We offer an interactive variety of dance bands specializing in Weddings, Corporate Events, Galas/fundraisers, reunions, birthday parties, and all sorts of circumstances! With us, you can choose your favorite Playlist. Not only that, our band has performed worldwide for the troops, done celebrity weddings with a Texas wedding band, and also raised funds for the valuable fundraiser Galas.