The word wedding is an elixir of a true relationship where two souls meet to stay forever. It is one of the most memorable & crucial parts of everyone's life. To make this day special, each person has some plans and wishes to accomplish. Hence, if you are planning to tie the knot and make your big day unforgettable, here we are suggesting something special for you in music. At The Pictures Band, we provide our live wedding band services for wedding ceremonies and reception parties. Therefore, no need to look elsewhere for your wedding. Our wedding event bands will take care of your function and make it unforgettable. Today in this blog post, we will guide you on how to choose the right wedding band to make your occasion memorable.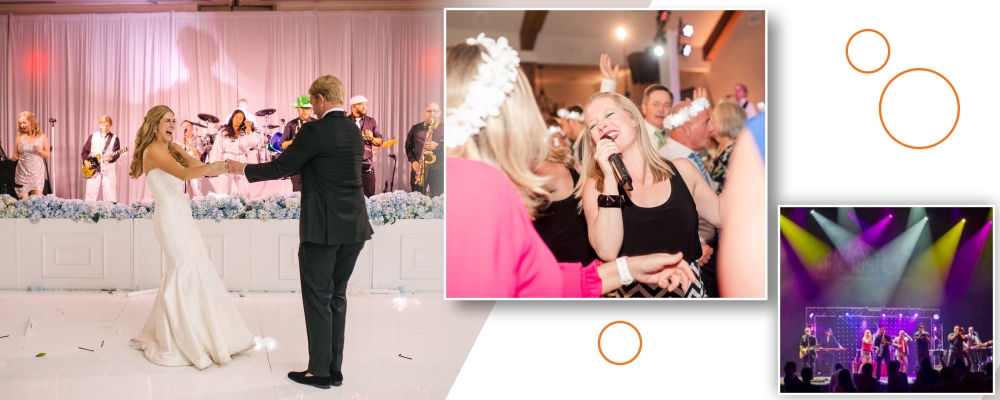 How to Choose the Right Wedding Band?
Choosing the right wedding band is not only an inevitable but crucial task. Weddings are a single-day task, and to make it unforgettable, it is crucial to pick the right wedding band along with professional singers. Our The Pictures Band is made up of genuine musicians who are dedicated and professional in making great and memorable wedding shows. For instance, wedding singers in Austin, TX, are able to create a fun and memorable experience for everyone gathered at your venue. Hence, if you are looking for the right wedding band for your upcoming event, here are some tips you might consider while finding the right band for your wedding. 
Consider the Type of Music You Want - Before choosing a wedding band, make sure to consider the type of music you and your guests want to enjoy. To illustrate, if you want to like the Edgy, fun 90s, classic, millennium music, and timeless romantic songs, we offer you with all of them. Furthermore, you also check the playlist of the band for more clarification.




 

Go Through with Band Awards & Reviews - Choose a wedding band that has vast experience playing at weddings and other parties. You can read the reviews from past clients and get an exact idea of their performance and professionalism. 




 

Check Out the Live Performance Videos - Before finalizing the wedding band for your event, it is essential to watch all the live performance videos of that band. In addition, you can also explore their instrument and check whether their singer's team is professional or not.
So these are the major tips you can follow before choosing the right wedding band for your party or wedding event. And to make all these factors precise, we are the pictures band solely for you to provide the best services in a wedding band. 
Final Words
Do not hesitate to make your party outstanding and have great fun. Contact us at the pictures band to make your wedding event unforgettable. As a live wedding band, we have won several awards and recognition and offer ceremony, cocktail, and reception party options. Whether you are looking for a black-tie event or something rustic, we are for you. For more information, click on our website- https://thepictures.com/weddings.