It doesn't matter whether it is an engagement or a wedding, we all want it to be the biggest event of our life. This is our dream to turn your wedding into an unforgettable event. But how do you do that? How do you make your big day a memorable one? Worry not; we will help you in every possible way. It is essential to call the experts of The Pictures Band and listen to their expertise. If we start talking about music, it is always better to consider an optimistic band over a DJ. We all know that providing your family and friends with live dance and Houston wedding bands is the best way to fill them with excitement and cheeriness. Also, the music at your event must be personal; we are trying to say that it should relate to you and your family members. Let us suppose that your family belongs to a particular city, then the signature music must relate to that particular city. Yes, of course, every single song should increase your excitement. Let's continue reading the post and know the reasons to contact us for a band.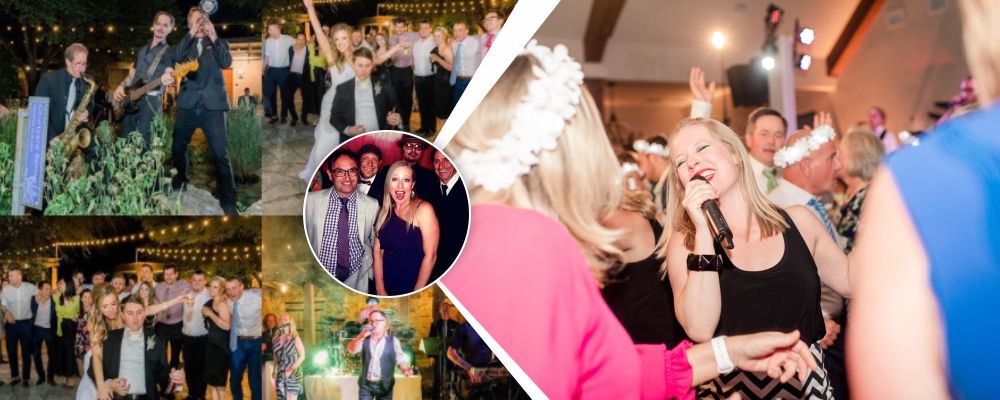 Why should you contact our professionals? 
The unmatched atmosphere 
When we talk about a DJ, we talk about something that keeps you in mind with boom boom. That is the first reason to consider a live band because they provide you with an unmatchable atmosphere. Only the experienced professional knows a DJ will never be able to match the level of a live band. On the other hand, bands fill you with ultimate joy and happiness. When you have an event filled with professional musicians working together and playing with passion, your big day becomes an unforgettable experience. 
You can leave the music choices to the professionals 
After the unmatchable atmosphere, the next thing you are going to get is the professional music list. It is evident that it is your wedding, you want to enjoy this day, you don't want to worry about the music list or go to the band again and again and ask them to change the song. On the other hand, when you have professionals taking care of everything, they play the best music possible. As an experienced band, we keep getting high rating reviews from our clients, especially about the passion and music choice we show at the event.  
Audience interaction 
When it comes to music, you don't just want the songs playing around at the location; you want as much audience interaction as possible. It is all about the performance, the style professionals play with, and their passion for the audience. It is not easy to deal with a huge crowd; you need a long experience; it is an art, only the vital people know how to handle a crowd. Especially at weddings, where people are filled with laughter and enjoyment, they want something special to match their excitement.  
We go with the flow 
Another thing differentiating between an immature DJ and our professionals is that we know how to go with the flow. We understand what a wedding means for a person; the day is very special for everyone. That is why the San Antonio wedding band provides you with a flexible and supportive environment. A band must listen to the couple and try to fulfill their wishes as much as possible. We have seen uncountable cases where people complained about misbehavior and low passion their music system showed on their wedding.  
You can use the PA system  
We all know that weddings are incomplete without speeches and announcements; you will need the PA services to make an announcement, which we can provide you with. You can simply come to the band and ask our professionals to provide you the microphones; they will definitely listen to you and help you show your love in words. A lovely speech might seem like a normal thing, but trust us, it is something that the people present at the event will never forget for the rest of their lives. To claim all of these benefits, you can contact us whenever you want. 
Conclusion! 
As we talked about above, It doesn't matter whether it is an engagement or a wedding, we all want it to be the biggest event of our lives. This is our dream to turn your wedding into an unforgettable event. Houston wedding band will provide you with an unmatchable atmosphere, professional music choices, exceptional audience interaction, and the best memories possible.